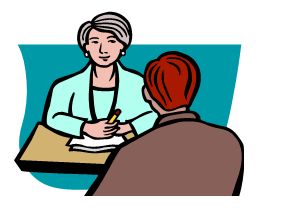 STRATEGIES FOR IMPRESSIVE INTERVIEWS
Putting Your Best Foot Forward
Programme overview:
Successful interviewing is an acquired skill. You can learn how to anticipate and prepare for certain questions and you can learn how to present yourself in a positive and relaxed way. There is no one "best" way to prepare for an interview. Rather there are specific and important strategies to enhance one's chances for interview success.
This workshop is designed to provide participants with information, tools and skills that will enable them to articulate their strengths and increase the likelihood of having a winning interview.
The program is individualized through the Stress Resiliency Assessment (SRA). The SRA is a self-scoring assessment designed to give staff new insights into ways that they may be unintentionally raising their stress level and affecting their feelings of empowerment. It measures thinking and feeling patterns that help or hinder their ability to build resiliency.
By understanding the thought patterns and core beliefs that can cause stress, staff will be able to improve their ability to effectively interpret situations and manage traumatic stress.
Learning objectives:
Through self-discovery and increased awareness, participants will be able to:
●  Successfully prepare for the interview
●  Overcome interview anxiety
●  Make a good first impression
●  Use the proper body language
●  Project confidence and a positive attitude
●  Know what questions to ask the interviewer
●  Understand the do's and don'ts for interviewing
●  Respond appropriately to commonly asked questions
●  Downplay weaknesses and promote accomplishments
Training methodology:  A multimodal approach combining didactic and experiential exercises
Number of sessions:  The program is divided into two separate half-day sessions, separated by one week
Time frame options:  Option A:  8:30 a.m. – 12:30 p.m.     Option B:  13:30 p.m. – 17:30 p.m.
Number of participants:  15 – 20 people
Program cost:  CHF 2000.-
Includes: Personalized Stress Resiliency Assessment report, workshop training manual and "Power Break" CD audio recording for all participants registered in the program.