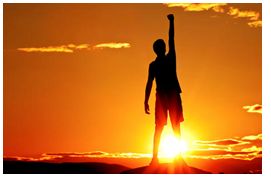 BUILDING PERSONAL RESILIENCY
From Managing Stress to Building Resiliency
Program Overview:
Resiliency is the ability to withstand or recover from difficult situations. It includes the capacity to cope with excessive demands and stressful events without experiencing any undue personal stress. This workshop is designed to help participants understand resiliency and offers practical training in skills, strategies and insights that will enhance their resiliency.
Specific stress management techniques and strategies will be introduced to assist participants in adopting a new response and developing flexibility and resiliency in an ever changing and challenging work environment. Special emphasis is placed on adopting a new response to stress in the workplace and dealing with change.
The program is individualized through the Stress Resiliency Assessment (SRA). The SRA is a confidential and anonymous self-report questionnaire that measures mental habits that determine stress levels. Prior to the workshop, each participant completes the SRA and returns the questionnaire to the office of the program director. The data is then compiled and analyzed to create a report for each participant and customize the learning activities for the workshop based on the spread of profiles.
Who Should Attend ?
The program is suitable for anyone who would like to increase their knowledge of basic stress management skills that can easily be used to diffuse the damaging effects of chronic stress.
Learning Objectives:
Through self-discovery and increased awareness, participants will be able to:
Overcome counter-productive habits and inner barriers to resiliency
Increase awareness of the relationship between thoughts, emotions and physiology
Develop skills that will help lessen the degree of negative self-talk and irrational beliefs that may affect stress  levels
Apply effective stress management techniques to maintain a sense of calmness and balance under pressure
Maintain a positive attitude and manage tough communication
Voluntarily access high performance levels of concentration
Increase self-control, flexibility, adaptability and empathy
Reduce excessive reactivity to the minor challenges and irritants of daily living
Training methodology:  A multimodal approach combining didactic and experiential exercises
Number of sessions:  The program is divided into two separate half-day sessions, separated by one week
Time frame options:  Option A:  8:30 a.m. – 12:30 p.m.     Option B:  13:30 p.m. – 17:30 p.m.
Number of participants:  15 – 20 people
Program cost:  CHF 2000.-
Includes: Personalized Stress Resiliency Assessment report, workshop training manual and "Power Break" CD audio recording for all participants registered in the program.