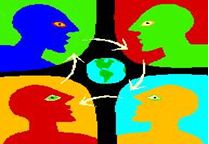 EFFECTIVE COMMUNICATION
Developing a Style of Communication that Creates Collaboration and Results
Program overview:
In this interactive workshop the communication process will be reviewed, common barriers examined, and techniques and tools presented that can be used to help improve this critical skill. It will help participants identify their current communication styles and enable them to engage in constructive conversations even when criticism, complaint or difficult encounters are necessary. It will show participants how to turn critical communication situations into an opportunity to improve themselves, build trust and achieve results.
The program is individualized through the Personal Style Evaluation (PSE) and the Assertiveness Profile Questionnaire (APQ). The PSE measures four different personal styles of management and then offers communication strategies for each. The APQ measures the degree to which an individual is able to express their needs and rights and behave in a manner consistent with them.
Prior to the workshop, each participant completes both questionnaires and returns them to the office of the program director. The data is then compiled and analyzed to create a report for each participant and customize the learning activities for the workshop based on the spread of profiles.
 Learning objectives:
Through self-discovery and increased awareness, participants will be able to:
Recognize and understand the barriers that inhibit effective communication
Identify their preferred style of management
Understand and distinguish between the basic communication styles of passive, aggressive and assertive
Communicate efficiently and tactfully with colleagues, chiefs and senior management
Learn to apply effective communication skills to common stressful situations
Identify ways to establish rapport in communication and cultivate productive relationships
Understand why nonverbal communication is as important as verbal communication
Develop and use active listening skills to enhance communication
Training methodology:  A multimodal approach combining didactic and experiential exercises
Number of sessions:  The program is divided into two separate half-day sessions, separated by one week
Time frame options:  Option A:  8:30 a.m. – 12:30 p.m.     Option B:  13:30 p.m. – 17:30 p.m.
Number of participants:  15 – 20 people
Program cost:  CHF 2000.-
Includes: Personalized Personal Style Evaluation and the Assertiveness Profile Questionnaire reports, workshop training manual and "Power Break" CD audio recording for all participants registered in the program.