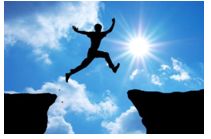 Managing Traumatic Stress
From Trauma to Resiliency
Programme overview
Managing Traumatic Stress (MTS) is a programme designed to inform, educate and prepare participants to deal with potential hazards of being exposed to traumatic incidents or other sources of acute stress, thereby reducing the risk of secondary traumatic stress and optimizing health and performance in an increasing complex and challenging world.
MTS will enable participants to better understand the impact and consequences of a traumatic incident, develop personal skills for dealing effectively with trauma and gain strength from their experience.  Special attention will be spent on how to reduce the emotional effects of working with trauma survivors and prevent traumatic stress reactions from becoming chronic stress disorders.
Effective field tested coping strategies (e.g., dealing with panic, anger, guilt, grief, lack of control, anxiety, low self-esteem, frustration) will be emphasized. The programme will also include an emotional first aid procedure designed to alleviate initial distress, prevent some of the long term or cumulative affects associated with traumatic incidents (e.g., vicarious traumatisation, burn-out, negative self-judgement), and serve as an early identification mechanism for individuals who might require psychological support subsequent to a traumatic event.
The program is individualized through the Stress Resiliency Assessment (SRA). The SRA is a self-scoring assessment designed to give people new insights into ways that they may be unintentionally raising their stress level and affecting their feelings of empowerment. It measures thinking and feeling patterns that help or hinder their ability to build resiliency. By understanding the thought patterns and core beliefs that can cause stress, staff will be able to improve their ability to effectively interpret situations and manage traumatic stress.
 Who should attend
The workshop will be of particular interest to those individuals who (a) live and work in dangerous or stressful environments; (b) are frequently exposed to distressing stories or situations; (c) travel frequently and (d) consider their jobs stressful.
Learning objectives
At the conclusion of the programme, participants will have acquired a number of methods, skills and strategies to:
recognize signs and symptoms of stress, burnout, traumatic stress, and post traumaticstress  disorder (PTSD) in oneself and others
develop personal skills for dealing effectively with stress and traumatic events
maintain a sense of calmness and balance under pressure
identify self-care techniques that can help alleviate stress reactions
manage feelings and emotions when working with survivors
provide both practical and emotional support for fellow staff members at the end of a mission
Training methodology: A multimodal approach combining didactic and experiential exercises
Number of sessions:  The program is divided into two separate half-day sessions, separated by one week
Time frame options:  Option A:  8:30 a.m. – 12:30 p.m.     Option B:  13:30 p.m. – 17:30 p.m.
Number of participants:  15 – 20 people
Program cost:  CHF 2000.-
Includes: Personalized Stress Resiliency Assessment report, workshop training manual and "Power Break" CD audio recording for all participants registered in the program.