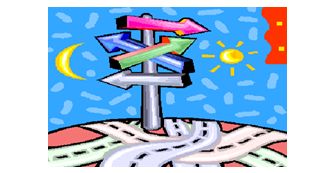 COPING WITH CHANGE
Moving Through Organizational and Personal Transitions
Program overview:
This workshop is appropriate for all levels of employees and explores essential change skills, attitudes, and behaviours needed to successfully manage any change initiative (organizational or personal). Participants will not only learn what skills they need to develop, but learn how to welcome and embrace change. They will also learn how to help others deal with change.
The program is individualized through the Stress Resiliency Assessment (SRA) and the Change Management Profile (CMP). The SRA is a self-scoring assessment designed to give participants new insights into ways that they may be unintentionally raising their stress levels and affecting their feelings of empowerment. It measures thinking and feeling patterns that help or hinder their ability to build resiliency. By understanding the thought patterns and core beliefs that can cause stress, participants will be able to improve their ability to effectively interpret situations and improve their stress resiliency. The SRA measures the following six categories: negative thinking, rigid thinking, low self-reliance, emotional coping, behavioural coping and proactive coping.
The CMP is designed to assess an individual's capacity to handle minor or major change. This is achieved by measuring change management ability in the following seven categories: proactive thinking, strategic planning, open-mindedness, future-oriented thinking, communicating effectively, divergent thinking and active learning.
Prior to the workshop, each participant completes both questionnaires and returns them to the program director. The data is then compiled and analysed to create a confidential report for each participant and customize the learning activities for the workshop based on the spread of profiles.
 Learning Objectives:
 Through self-discovery and increased awareness, participants will be able to:
●  Understand and apply specific guidelines in dealing with the phases of change
●  Identify organizational and individual sources of resistance to change
●  Manage the stress that frequently accompanies change
●  Recognize typical obstacles in the change process and how to overcome them
●  Use strategies for helping change be accepted and implemented in the workplace
●  Move through transition periods more easily
●  Build and maintain positive attitudes toward change
●  Identify benefits and opportunities associated with change
Training methodology:  A multimodal approach combining didactic and experiential exercises
Number of sessions:  The program is divided into two separate half-day sessions, separated by one week
Time frame options:  Option A:  8:30 a.m. – 12:30 p.m.     Option B:  13:30 p.m. – 17:30 p.m.
Number of participants:  15 – 20 people
Program cost:  CHF 2000.-
Includes: Personalized Stress Resiliency Assessment and Change Management Profile reports, workshop training manual and "Power Break" CD audio recording for all participants registered in the program.